Even if it looks operating normally, there might be catastrophic risks at your facility's electrical panel!
Risk of Fire

Thermal imaging and Energy audit services provided by ARIA Technologies will help you inspect your electrical panel without the need to stop your operations and identify invisible thermal signatures of damage before it occurs.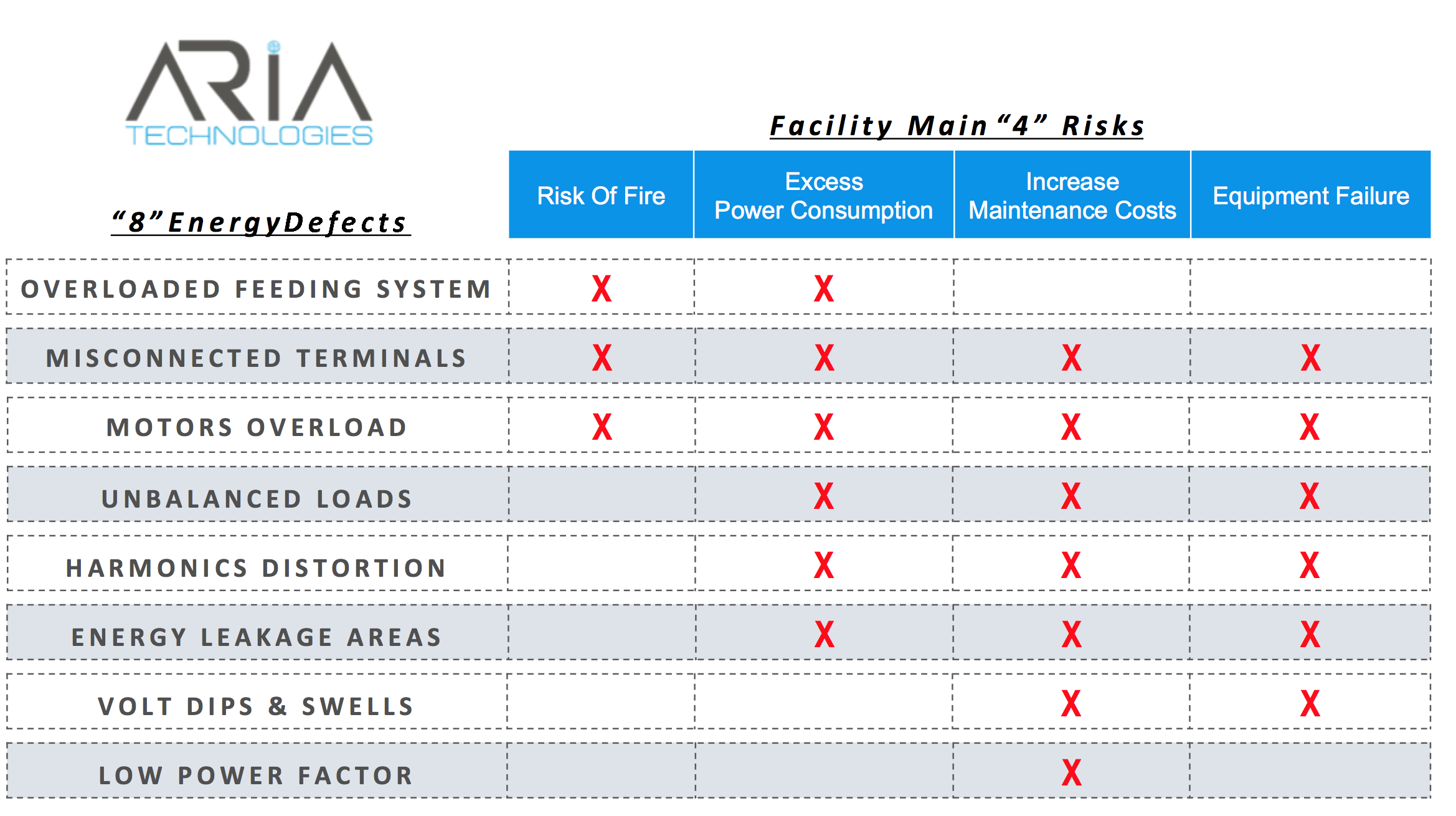 Over the last year Cisco's supply chain organization and Flextronics launched a pilot program in Penang (Malaysia ) to explore the "Factory of the Future" and its possible benefits. One of the priorities was to monitor energy consumption of the many diverse devices on the manufacturing lines as a means to better understand how energy was being used on Flextronics' plant floor and what could be done to reduce its use and cost to the company.
This portion of the project was led by the Cisco Energy Management Team and it is estimated to save 20%-30% in energy usage, reduce greenhouse gas emissions in the supply chain, and expand the Cisco Energy Management solution from our IT roots into the IoT domain.
By this, you avoid:
• Catastrophic equipment failure
• Increased maintenance costs
• Excess power consumption